Cloud and DevOps Consulting Services Company
Unlock the full potential of cloud technologies and embrace the power of DevOps with Angular Minds. Our comprehensive Cloud & DevOps services empower businesses to harness the scalability, flexibility, and efficiency offered by cloud platforms.
Our Services
Our Services
Angular Minds empowers businesses with next-generation technologies and delivers digital velocity through its advanced product engineering services.
With a focus on innovation, scalability, and speed, we leverage cutting-edge technologies to accelerate your digital transformation journey and drive rapid growth.
Our expert team is dedicated to delivering high-quality software products that propel your business forward in today fast-paced digital landscape.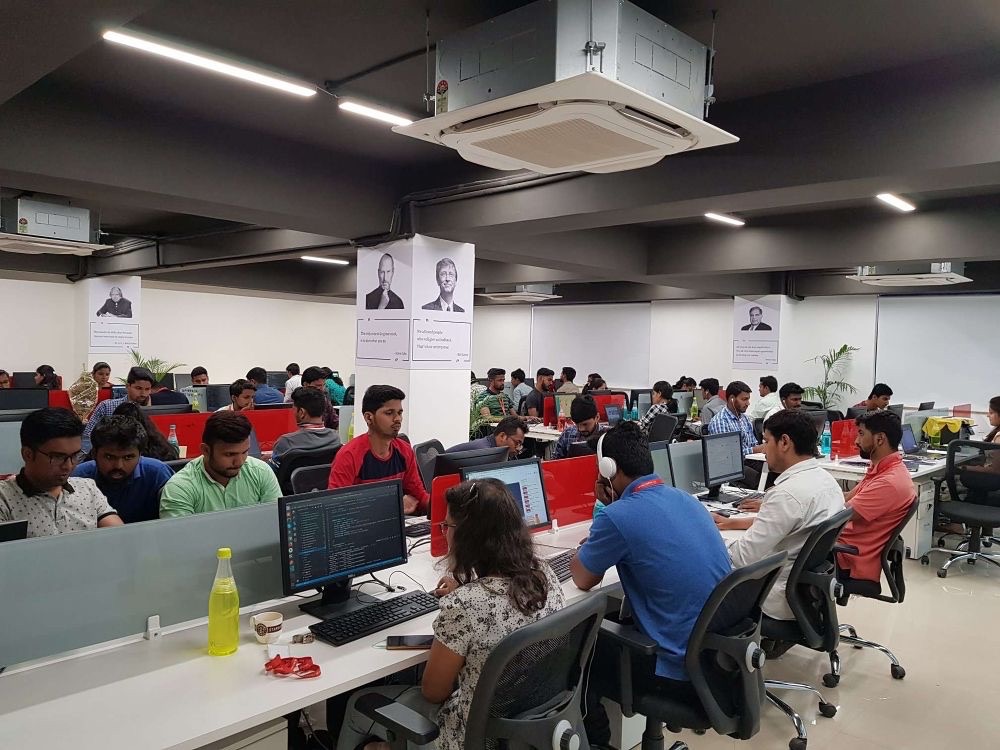 Cloud Strategy and Consulting
We provide expert guidance to help you define your cloud strategy, assess your infrastructure, and determine the best cloud solutions for your business.
Cloud Migration and Deployment
Seamlessly transition your applications, data, and infrastructure to the cloud with our proven migration and deployment strategies.
Cloud Application Development
Leverage the power of cloud platforms to develop scalable, resilient, and cost-effective cloud-native applications that drive your business forward.
DevOps Implementation and Automation
Enhance collaboration, agility, and efficiency through our DevOps services. We help you implement robust DevOps practices, automate processes, and optimize your software delivery pipeline.
Cloud Security and Compliance
Ensure the security of your cloud environment with our expertise in implementing industry-leading security measures and adhering to compliance standards.
Our Expertise
Cloud & Dev-Ops Expertise
With extensive experience and deep technical expertise, Angular Minds is your trusted partner for Cloud & DevOps solutions.
AWS

Our experts utilize this comprehensive library to interact with various AWS services, including S3, DynamoDB, and EC2, ensuring secure and reliable cloud-based solutions.

Azure

Azure Functions is a serverless compute service provided by Microsoft Azure. It enables businesses to run event-driven code without the need to manage infrastructure. With support for multiple languages and easy integration with other Azure services.

Google Cloud

Google Cloud Functions is a serverless compute service offered by Google Cloud Platform (GCP). It allows businesses to run event-driven functions without worrying about infrastructure management.

Jenkins

Jenkins is an open-source automation server used for continuous integration and continuous delivery (CI/CD) of software projects. It helps developers automate various tasks related to building, testing, and deploying software applications.

Kubernetes

Kubernetes is an open-source container orchestration platform that automates the deployment, scaling, and management of containerized applications. It was originally developed by Google and is now maintained by the Cloud Native Computing Foundation CNCF.

Docker

Docker is an open-source platform that allows developers to automate the deployment, scaling, and management of applications using containers. Containers are lightweight, portable, and isolated units that package an application and all its dependencies, ensuring consistent operation across various environments.
Our track records
Why Angular Minds
Experience superior performance and scalability with our battle-tested platform engineering approach.
Proven Track Record
Angular Minds has a proven track record of successfully delivering Cloud & DevOps solutions to a diverse range of clients across industries. Our expertise and experience enable us to tackle complex challenges and deliver exceptional results.
End-to-End Services
We offer end-to-end Cloud & DevOps services, from strategy and planning to implementation and ongoing support. Our comprehensive approach ensures a seamless journey through your cloud transformation, empowering your business for long-term success.
Scalable Solutions
We design scalable cloud architectures that can grow with your business, enabling you to handle increasing workloads and demands. Our DevOps practices ensure efficient and rated processes that scale alongside your business needs.
Agile Methodology
We follow agile methodologies, enabling us to deliver projects with speed and flexibility. Our iterative approach ensures regular communication, adaptability to change, and rapid delivery of high-quality solutions.
Testimonials
Words from our Clients
Don't just take our word for it. Here's what some of our clients have to say about our Cloud & DevOps solutions
Let's build awesome experiences together
Start by saying hi