Join Our Passionate Team
Welcome to Angular Minds, where our work culture maintains the perfect balance between work life and personal life.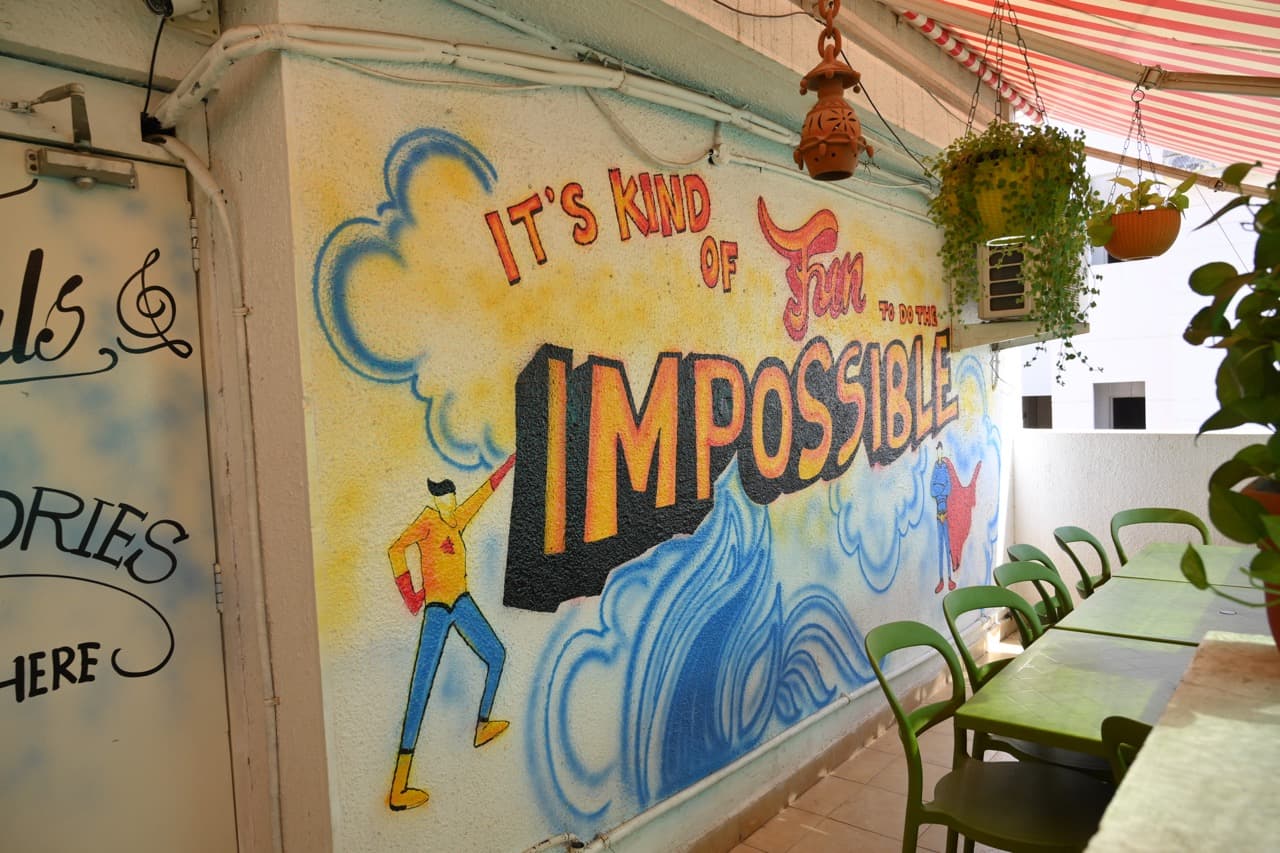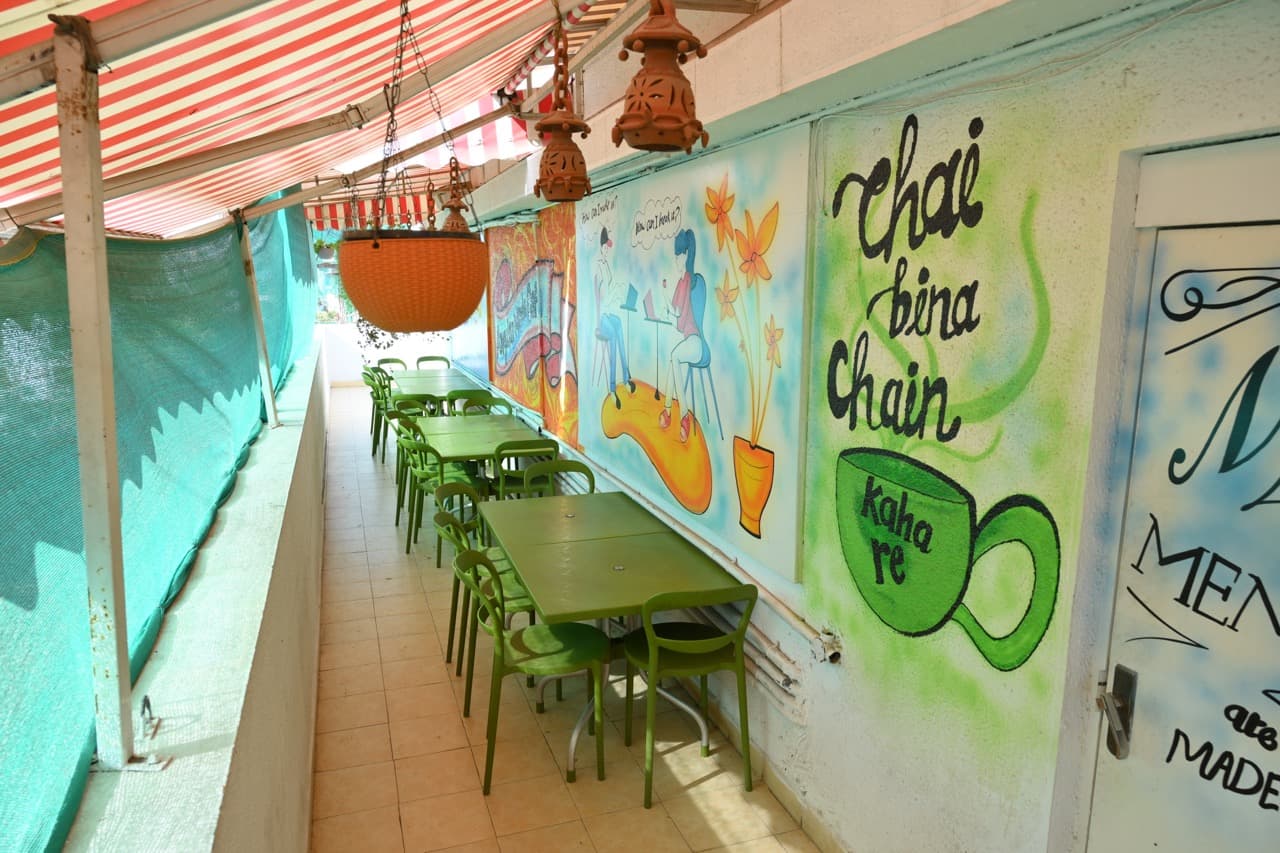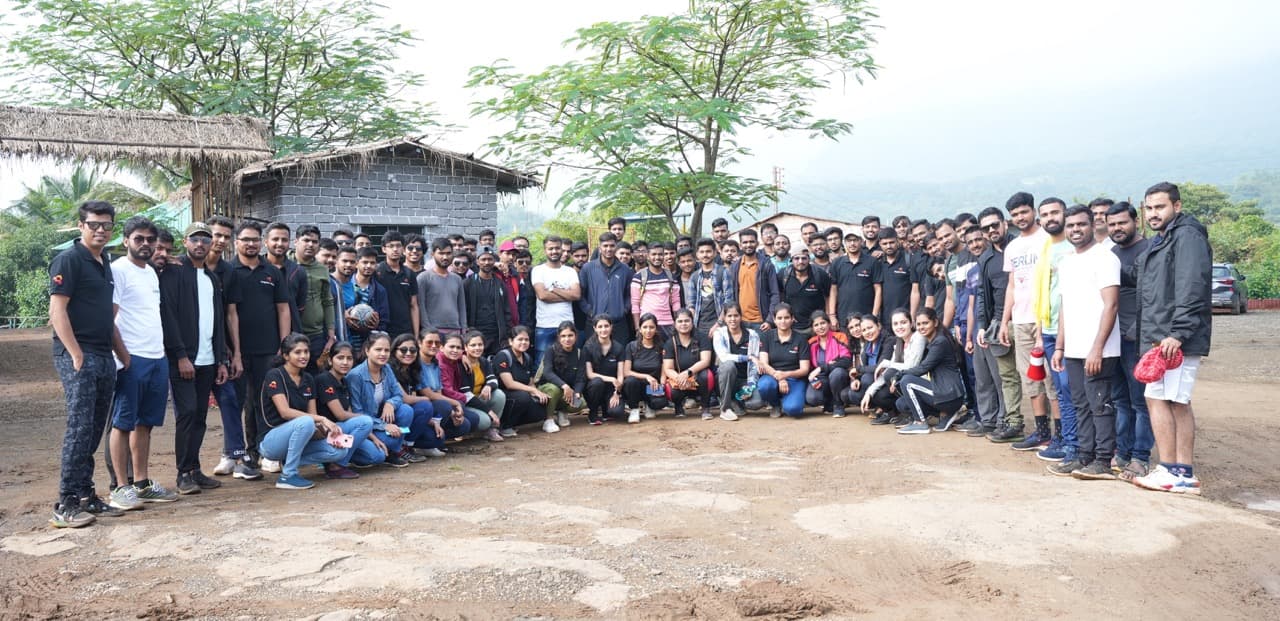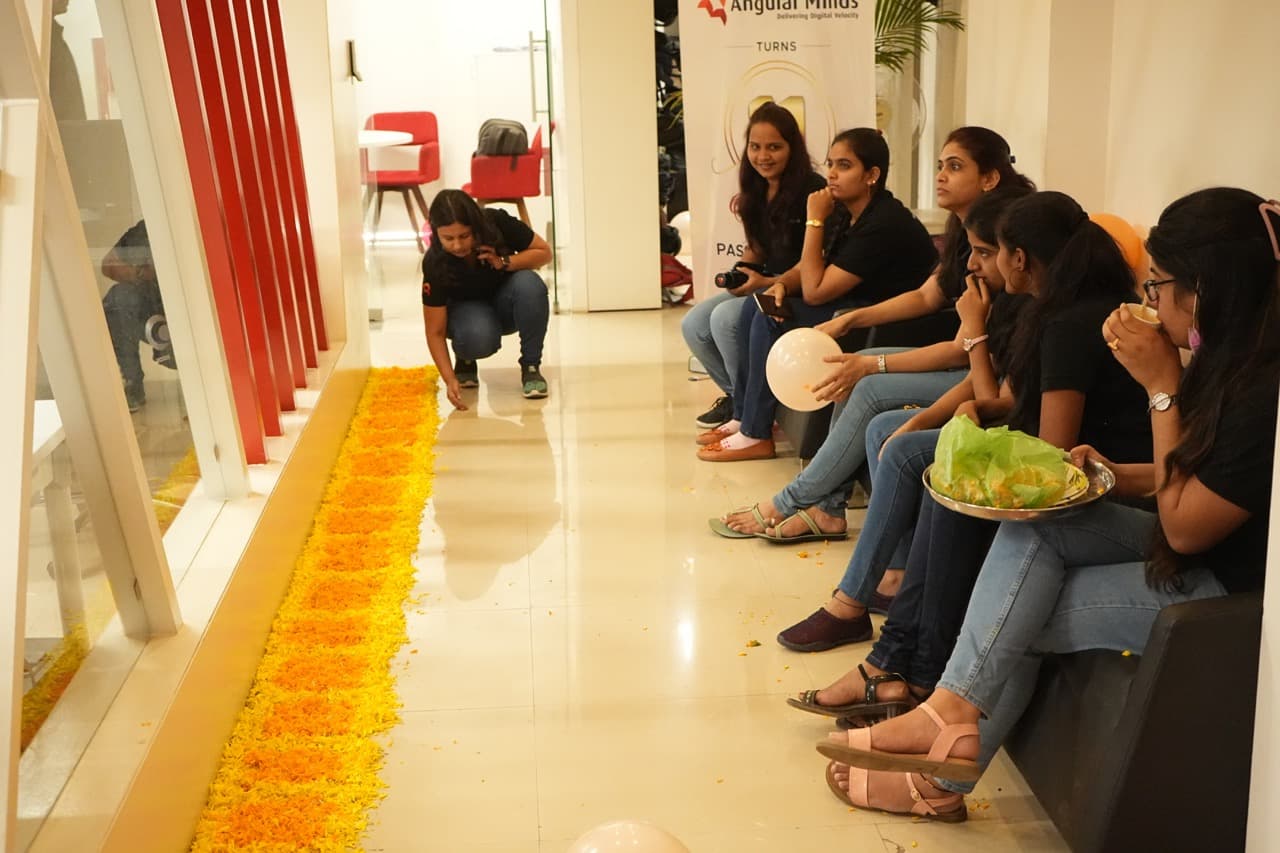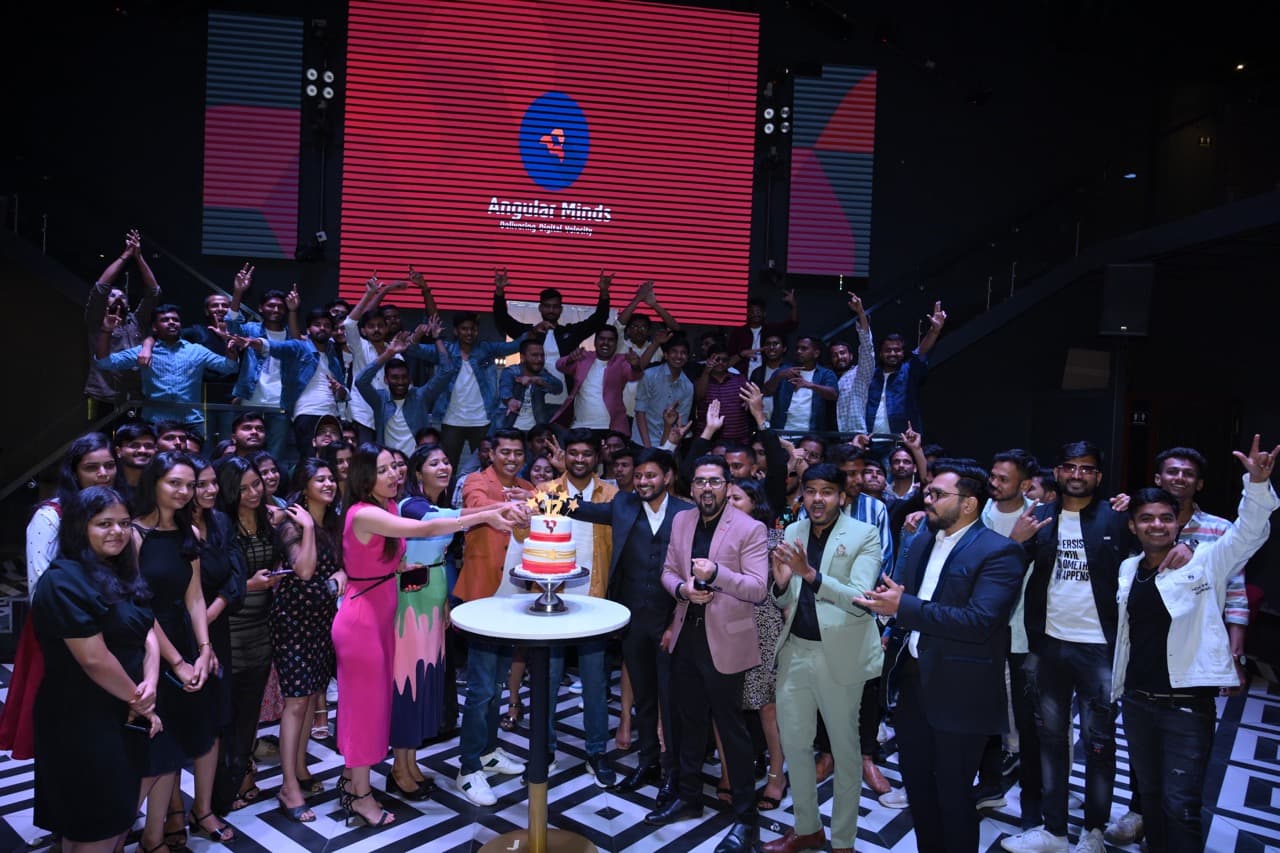 Why to join Angular Minds
It's simple, really. We offer more than just a job - we provide a journey of growth and fulfillment.
People First: We wholeheartedly believe that our strength lies in our people.
At Angular Minds, you will step into environment that values personal growth, teamwork, and celebrates our achievements together.
Imagine getting your hands on the latest tech trends, pushing your skills to new heights, and continuously learning along the way.
We're also big believers in balance. A balance between professional challenges and personal space, between work and life.
And let's not forget our relentless pursuit of innovation and excellence.
Learn more about company
That's the Angular Minds experience. Make the leap, and let's make a difference together.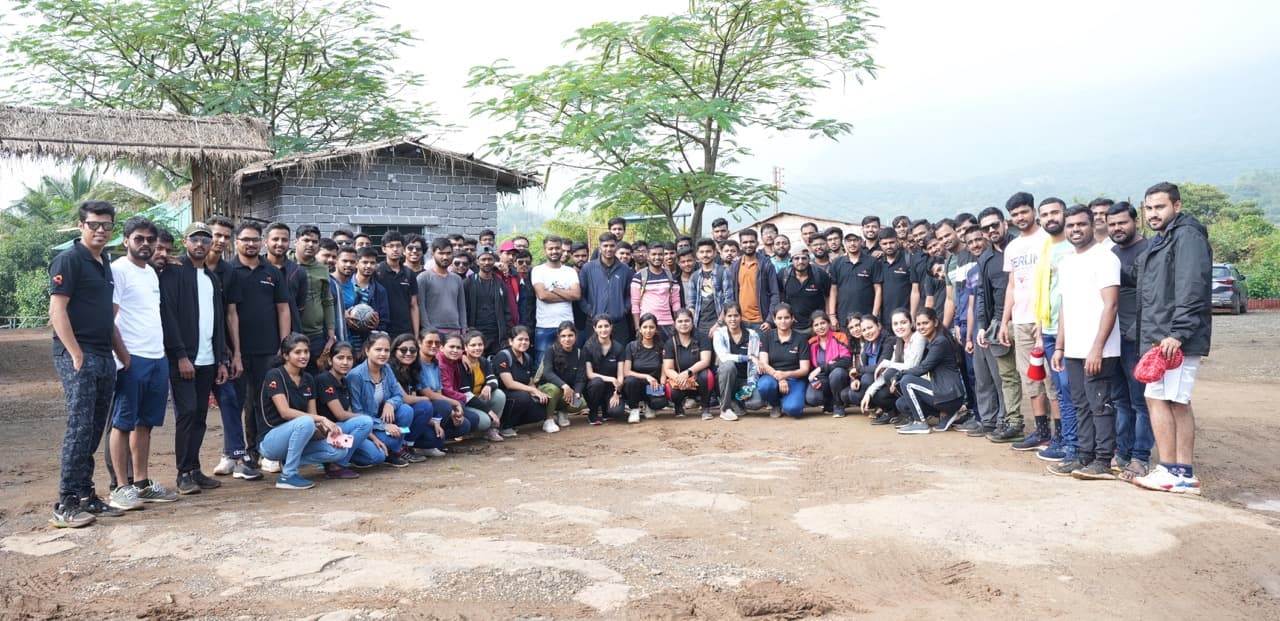 Perks & Benefits
Everyday, we try to improve our workplace and make the things which are better for our people.
Paid Leaves

Enjoy well-deserved breaks and relaxation with our comprehensive paid leave policy. It also includes birthday leaves, to celebrate special moments and recharge.

Complete Health Coverage

Your well-being is our priority. Benefit from our medical coverage, which includes a group medical policy that will include you, your spouse, and two children. We provide up to Rs. 3,00,000 in medical benefits.

Accidental Insurance

For peace of mind, we offer accidental insurance coverage of up to Rs. 10,00,000, in order to ensure financial protection in the event of an unexpected accident.

Competitive Salary

Your hard work and dedication deserve recognition. We offer a competitive salary package that reflects your skills, experience, and contributions to the team.

Flexible Work Culture

We understand the importance of work-life balance and respect your preferred work style. Hence, we provide remote, on-site, or hybrid work models on mutual agreement. This enables you to create a schedule that aligns with your needs and priorities.

Referral Bonus

Your network and recommendations matter to us. We provide a referral bonus program that rewards you for bringing in exceptional talent and contributing towards creating a vibrant and diverse team environment.

Emergency Employee Loans

During challenging times, we've got your back with our interest-free employee loan program, providing support when you need it most.

Mentorship and Guidance

We provide mentorship and guidance programs where you can enhance under the guidance of experienced professionals who will support your growth and development.

Employee Recognition Program

Your accomplishments matter to us. Our employee recognition program acknowledges your achievements and also provides a platform to showcase your talents.

Team Parties & Outings

Celebrate team achievements and milestones with our lively team parties & outings. These events create a sense of togetherness and provide opportunities to relax and enjoy memorable moments with colleagues.

Hackathons and Tech Talks

We always make sure to keep up with the latest trends and technologies. Therefore we conduct various hackathons and Tech Talks. It engages you in collaborative problem-solving and showcases your skills.

Training and Development

We are committed to your professional growth. You can benefit from our training and development programs. It helps you to refine the skills and knowledge needed to excel in your role and advance your career.